BHF FC play at St George's Stadium
Gary Burr set up The British Foundation football club in 2017, in memory of his father. Peter Burr passed away in September of 2016, due to a sudden heart attack. Gary Recalled how this came as a complete surprise due to his father being a healthy man.  
Football was a passion, which both father and son shared. Gary recalled all the times his father came to watch him play as a child. He believed a charity football club would be the best way to honour his late father. He said: "I wanted to do something in his memory, we both loved playing football, watching football so I thought let's do something in his memory and play football and raise money and raise awareness for The British Heart Foundation." 
The team consists of Gary's close friends, people he has been playing with for the past 25 years. With the youngest being 20 and the oldest 48. Gary credits the harmony of the team to the long-standing friendship and platter of abilities. So far, the team have played 7 matches and raised over £7k, they aim to raise £10k for The British Heart Foundation by the end of the year. 
The latest match they have played is against Mush United, another charity football club, at St George's Stadium. BHF, unfortunately, lost 6 – 4. Gary said: "We started well, then… we are too old too slow too fat some of us, so we didn't perform very well in the second half but the end of the day we had a fantastic game with Mush united."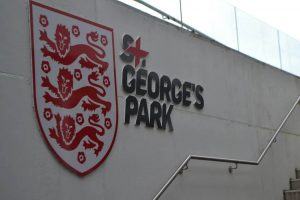 Adam Birkinshaw the manager of Mush united said: "I always back my team like I say once we play down on the floor, we are dangerous, but Gary's team pushed us all away… they played a very good fixture."
You can find both teams next games on their twitter pages at @fc_bch and @fc_mush.
Source: www.lsjnews.co.uk