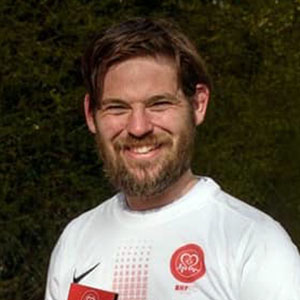 Founder / Midfielder
Gary Burr
Gary started the team in memory of his Dad. He still tries to play football and occasional mis times a few tackles. When he's not playing he can be heard shouting at his team mates from the sidelines.
SPONSORED BY:

Rob Belt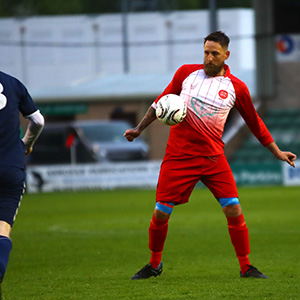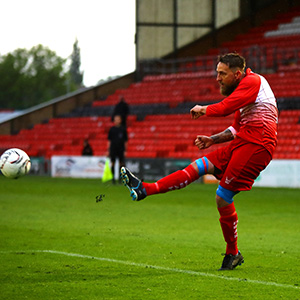 Gaffer / Midfielder
Sam Miller
Sam has recently been appointed as the Manager. Sam is a big part of the team and when he plays is still a great player. He will use his experience / knowledge and banter on the sidelines to inspire BHF FC.
SPONSORSHIP AVAILABLE:

Sponsor Here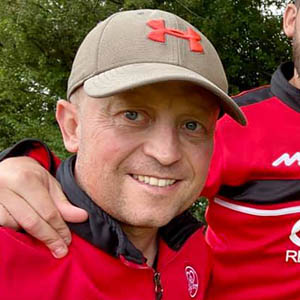 Coach
Bryan Rundle
Bryan is a big supporter of The BHF and an asset to the club. He always helps in anyway he can and has worn the famous BHF FC on occasions.
SPONSORSHIP AVAILABLE:

Sponsor Here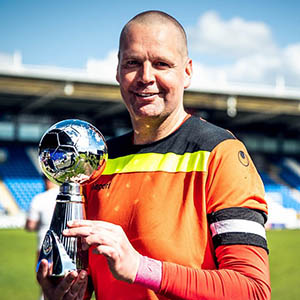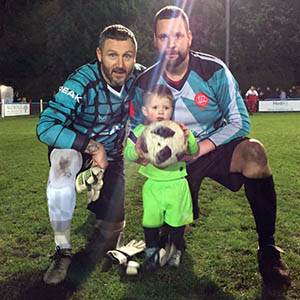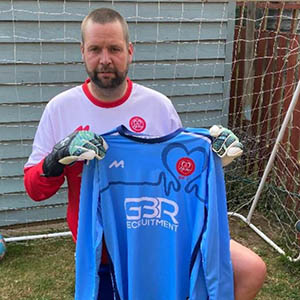 Goalkeeper
Steve Brumpton
Our skipper and leader on / off the pitch. The grassroots legend has amassed over 1500 games. He has been a big part of the team from Day 1. He is a great keeper and there are plenty of seasons left in 'Brummy'.
SPONSORED BY:

Andy Creasey & Paul Bennett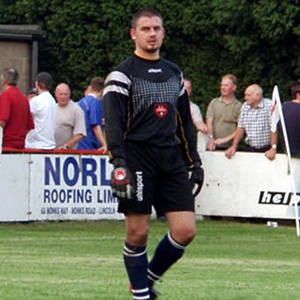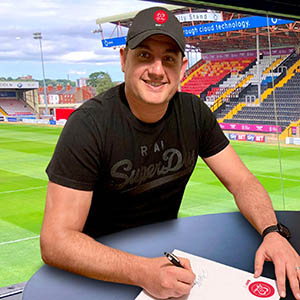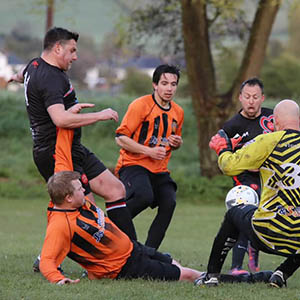 Goalkeeper
Paul Stafford
'Staffy' is well know in local football and a new addition to BHF FC, he made his debut as a Striker and impressed. He will be a great asset as a GK playing for a number of Lincolnshire teams. Also off the pitch, he will be very instrumental in pushing the club forward.
SPONSORED BY:

www.gatesforhome.co.uk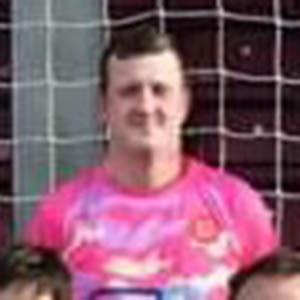 Goalkeeper
Jim Hilton
Jim has been a regular for the past year . A great lad to have around and he is an excellent keeper . He loves outrages GK kits .He is also a GK coach and promotes BHF FC whenever he can.
SPONSORSHIP AVAILABLE:

Sponsor Here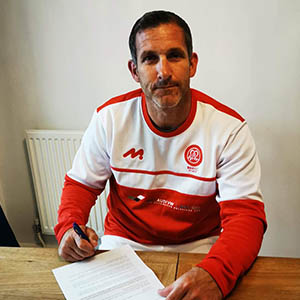 Defender
Anthony Bellamy
'Fenite' Fenite has been a part of the team from the beginning. A great experienced defender that loves a tackle. Always gives 110%.
SPONSORSHIP AVAILABLE:

Sponsor Here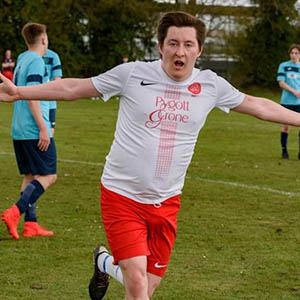 Forward
Matt Fido
Fido does the business whenever he plays. He can score goals and is brilliant on set pieces. When called upon he never let us down.
SPONSORSHIP AVAILABLE:

Sponsor Here